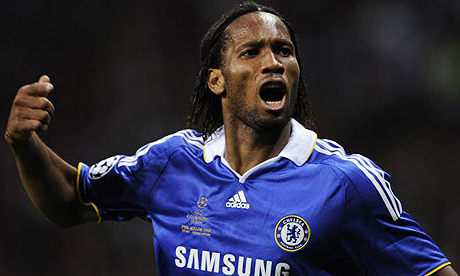 Didier Drogba is set to return to the Chelsea squad again this season, in today's game against Sunderland – albeit on the bench.
The Ivorian who's played just three league games for Chelsea so far, having missed the start of the season through injury, has been out for the past month following a knee injury sustained in the Champions League game against CFR Cluj.
Initial reports had suggested Drogba could be missing for up to three months although the ligament damage and suspected fracture turned out to be no more than a twist and the Chelsea striker immediately suggested he would be back soon – although having missed yet another month of the season, that doesn't translate as 'soon' in my book but let's not split hairs.