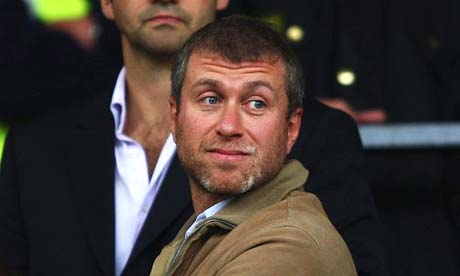 I had to laugh at one of the stories doing the rounds about Chelsea this weekend.
I mean, we keep hearing about the credit crunch and how Chelsea won't be spending any money in January because they're feeling the pinch financially, but it's clearly getting out of hand at Stamford Bridge now. Because, rumour has it things are getting so tight for Chelsea's Russian billionaire now, that he's considering installing a till at the Cobham canteen.
Yes, the tight sod's actually thinking about making the lads pay for their food. A club spokesman has said "Costs at the training ground are part of an ongoing review. We are aware that other clubs charge staff and players, but no decision has been taken yet."
There'll be hell to pay if the wags are ever asked to provide packed lunches!