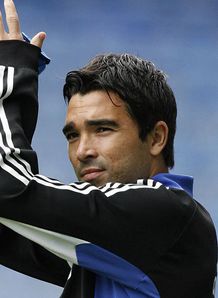 If there's one thing that's guaranteed to come back and haunt us at the end of a season, it's players' predictions. Why do they do that?
I know they can't come out all doom and gloom, but actually predicting we'll be Champions? Our current form doesn't really afford that sort of confidence – and yet, Deco says "I know that we have not been 100% in the last few matches and we have missed some chances to be top of the table, but the most important time to be top is at the end of the season and I believe that this team will finish as champions."
You see, despite the fact we've managed just one win from four lately, the midfielder believes Scolari still has what it takes to turn it around in 2009, stating "Scolari has not changed, he is still a strong man and is the same coach as he was at the start of the season when everyone was praising him.  It's a long season and it is a big test in England – but I believe we will be champions and show what a good team we are over the season."
Thoughts?