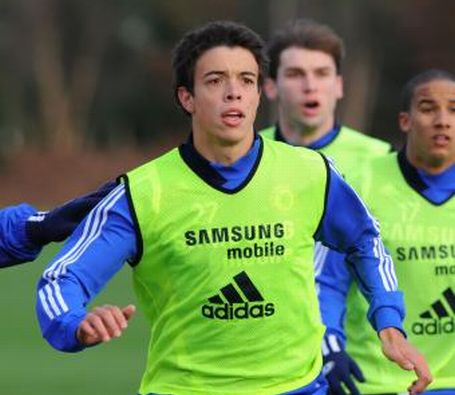 A little while ago I looked at the problem we had over Franco Di Santo wanting to play for Argentina in the South American under-20 Championship.
The tournament starts in Venezuela on 19th of this month and what I was saying was that with only Anelka, Drogba and Di Santo to choose from, if we let Di Santo go and then have problems with either Anelka or Drogba, we could find ourselves in trouble. Well, as we saw from Drogba's 'performance' against United on Sunday, we've already got trouble because he just can't be bothered anymore.
Scolari had already opposed Di Santo going prior to Drogba's pathetic appearance on Sunday anyway, but having then sat and watched how uncommitted at least one of our 3 strikers is, its not surprising it's now being confirmed Di Santo will not be allowed to join up with the Argentina squad.
I feel sorry for the lad but I have to agree with Chelsea on this one – we really haven't got a choice.